Holy crap !!!! We showed up for the last few songs and I'm so bummed out we weren't there from the beginning. You rock !!!! Thank you for playing 90s music. You made my night !!!!! I don't get out often but thannnnnnk you !! Hope to see you play again !!!!
Toronto Mike'd is a weekly podcast about anything and everything Toronto. Here are some clips where he talks about The Royal Pains playing at one of his events.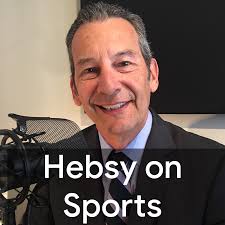 Mark Hebscher is a well-known Toronto-area sportscaster. He now has a twice-weekly podcast called Hebsy On Sports. Here is a clip of Mark talking about an event he attended that featured The Royal Pains.
I would like to take time and thank The Royal Pains for giving us an amazing night at Barcode CAFE You guys deserve allot of gratitude you were all amazing!Thanks to your fans who showed up you were an amazing crowd.You brought the place to their feet!
Guys...
Thank you so much for an amazing evening. You got the guest on their feet all night.
My wife, Kary had a great time and was super happy to see you guys. Thanks again, and we look forward to seeing you guys when you play Ned Devine's again, which I am sure will happen. We will be your Milton gruppies. Cheers
Thank you for that amazing musical experience last night at The Mezz 🎶🎼🎵🎶.
What a performance ❤️
I just saw you Friday night at Donaleighs pub in Barrie ont and you guys ROCK!!!! Nailed jump around and Clint Eastwood!!! Where can I see you again ??? I'm stalking you.
"I saw the band for the second time December 2nd at Donaleigh's in Barrie and they didn't disappoint! Once again they killed their 3 sets and I swear that if I closed my eyes I would have a hard time telling if it were the original artist or not. Maybe just a personal request for the next show. Can we please not give the cowbell to the drunkest person in the bar?"
"@RoyalPainsBand I was at your Saturday night show @DonaleighsPub and it was amazing! Can't wait to see you guys again."
"Great job last night guys! You were super tight and tons of fun!"
"Thank you for putting on such a great show every time you are in town! Always a fun night. See you in November!"
"Hi Al,
I just wanted to thank you and the rest of the guys for the amazing performance at Mike's party on Saturday.
From the first point of contact, you have been nothing less then awesome. When I mentioned that I was struggling with a venue, you gave some suggestions. I didn't use them, but it was still very helpful non the less! Lol
You responded to all my emails in such a timely manner that I was never left up in the air with any of my questions or concerns.
I was thankful that you liaised with the venue with regards to all the equipment queries that was, to me, a completely different language. Even contacted them when it looked as though they were double booked! Something that I hadn't noticed.
You made the planning so easy, you all seem like genuinely great guys and above everything else, you are an amazing band!
I know we were a bit intoxicated by the end of the night, but I hope our message was clear how happy we were.
You have a few new groupies! Except most of us have children and won't be able to make it to all performances (I know, pretty lame groupies) but we hope you get a regular gig here in Barrie cause we look forward to seeing you guys perform again!
I'm working on Mike for my birthday.....clearly he won't be able to top his, so at least make it just as amazing lol!"
-- Lori
"These guys are my effing favourite. Come hang out with us and enjoy the tunes!"
"You have a few new groupies!"
"My wife and I booked The Royal Pains for our wedding after only visiting their website, reading reviews, and seeing a few youtube videos. These guys are true professionals in every aspect and we were blown away by just how great they sound live. Their song list was perfect for our wedding and they have such a wide range of songs that they can get anyone of any age on the dance floor! Not only did they sound amazing, but they were very interactive with our guests and even had one of them join them on stage to sing a song! I was bombarded with compliments about these guys, and had a few dozen people ask me where I found them. Al and the guys even took the time to learn a couple songs that are special to my Wife and I before our big day and absolutely killed it when they played them. They were even willing to play a longer set than they were supposed to because our guests loved them so much. I can't stress enough how much I'd recommend The Royal Pains for any type of venue, they're incredibly adaptable and professional, and I'd like to thank them for making our special day that much more special.
Overall Rating: 5 out of 5"
-- Ryan Plant
"Carrot Fest Champs!

The Royal Pains were fantastic! Very professional and played all kinds of cover music throughout the past two decades! Great work, and I will bring them back to work another event!

Overall Rating: 5 out of 5"
— Bradford Carrotfest (C/o Joe Lotto)
"The Royal Pains bring an amazing energy and sound to every performance! The crowd can't help but sing along as each member of the band brings vocals and music to a new level. Looking forward to their next performance!"
"The Royal Pains rocked the Ribfest in Bradford today. Always great to see the guys! Can't wait for the next show. Keep living the dream."
"These guys are true professionals in every aspect and we were blown away by just how great they sound live.
"These guys are the future of wedding cover bands!!
My wife and I booked The Royal Pains for our wedding after having only seen them once at a local dive bar. We were really impressed the first time, but let me say, this band is the TIGHTEST cover band I have ever heard. They played exactly what we wanted to hear and were interactive with the crowd the whole night, not just during their sets. Everyone that came has been raving about how much fun they had and how good the band was, and we couldn't agree more. Al the singer has the ability to sing exactly like Gord Downie, Jack White, Sam Roberts, Dave Grohl etc etc etc without it sounding put on and forced, just an amazing chameleon voice, and Stuart the guitarist plays the riffs just as good as the original artists, without question. The other Al, on drums was on point all night, and blew my mind with his ability to play every single song to perfection, given how many different variables there are on drums, and the fact they played songs from 15+ bands, each bands drummer having his own unique kit. A guitarist has pedals, but a drummer needs to cover all bases in one package and he certainly has. Perhaps one of my favorite moments was when Chris the bass player, stepped in to sing as Rivers Cuomo for Weezers Hash Pipe. Much too high for Al to reach obviously, but as I found all night, this band always has a trick up their sleeve.
Earlier in the night, the band and my new sister in law plotted a secret plan to fit in a special number (Proud Mary) with her singing lead. We both found their willingness to do this was awesome, giving the sister of the bride a chance to give a very special wedding gift, but also the overall tightness to an impromptu request with a twist to the songs original timing. You would swear that they had rehearsed this many times. Al even came into the crowd to have guests sing with him, as well as giving my wife the cowbell to hammer on, given her requests of "Needing more cowbell!" (big SNL reference)
All in all we could not have asked for a better band for our special day, these guys are professional, friendly, cost-effective and just overall amazing. I have had thoughts of hiring them again in the future, just to try to have as much fun as I did the other night.
Thanks again guys, you were amazing! We will be sure to tell everyone we know about you, and how to find you here on Gigsalad. All the best and hope for more wedding success in the future!"
-- Andy and Amber
"You guys rocked the house last night! Amazing talent, great tunes! Look forward to seeing you again!"
"If you wanna have a fun time at your party...These guys are great!"
"Hey guys and thanks a bunch for the show at South Shores. Cassandra and Shelby, the fine ladies behind the bar, absolutely love your music, and yup the old guy too! BTW the ladies send u a Happy Valentines!"
"Al, Stuart, Chris and Al, Thanks for making the trip out to Viamede to play at our wedding. Your sound and setlist was a great fit for our guest list. Hope to see more of the Royal Pains in the future."
"My favorite band. Yes they are The Royal Pains!"
— DJ Jason Brain, InteractiveEntertainment.ca
"Couldn't think of better way to enjoy our Friday night."
"They were a great band and very understanding about the fact that they were not the main attraction."
— Cynthia of Cynful Creations
"We would like to thank The Royal Pains for a great show last night."
— Management, CW Coop's in Holland Landing